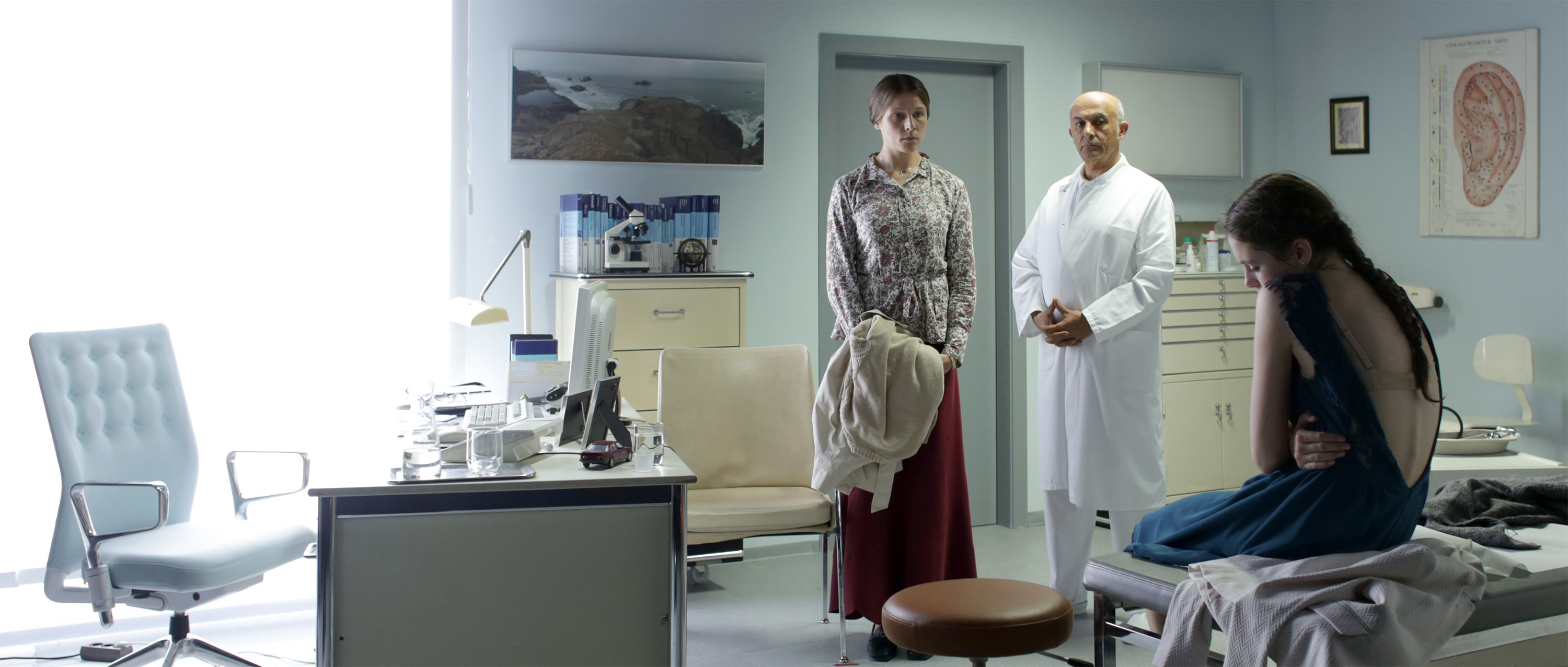 Maria is raised in a strictly catholic family. In 14 stations, filmed in 14 fixed shots, we follow her path towards heaven.
"It's a near note-perfect satire about a teenage girl Catholic fundamentalist who wants to sacrifice herself to God. Film is poised brilliantly between belief and skepticism and is funny and tragic by turns."
(Nick James, Sight & Sound)
"Brueggemann, who wrote the screenplay with his sister, Anna, beautifully suggests how religion can offer a crutch or comfort in hard times but at the same time can be suffocating any kind of personal growth, which is especially problematic for a teenager. The siblings' own religious upbringing no-doubt influenced the careful and very realistic way in which the material is treated, with the film never outright condemning religion but instead coolly observing the devastating results of simply following the rules imposed by religion to the letter."
(Boyd van Hoeij, The Hollywood Reporter)
Starring Lea van Acken, Franziska Weisz, Lucie Aron, Florian Stetter, Moritz Knapp, Hanns Zischler, Birge Schade, Ramin Yazdani, Michael Kamp.
Produced by Jochen Laube for UFA Fiction Ludwigsburg.
Silver Bear for Best Screenplay, 64. Berlinale, 2014